Closed Circuit Cooling Towers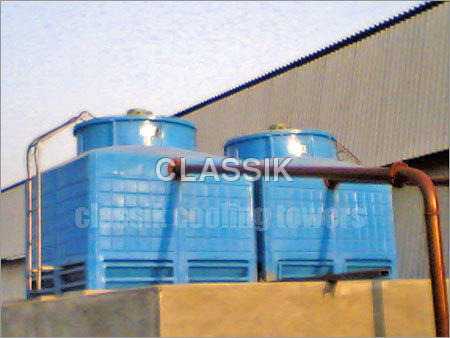 Closed Circuit Cooling Towers
Price And Quantity
Unit/Units,

30000.00 - 100000.00 INR
Product Description
Square Shape Cooling Towers
ICT-square shape towers are put in to use by all major industries to cool the re-cycled water, flow varying from 10 M3/Hr to 2500 M3/Hr. The towers blend easily with architectural surroundings, giving a unique aesthetic appearance. The tower ensures a difference in temperature from 40 C to 300 C. The design in corporates the static spray nozzle distribution to ensure uniformity in water dispersion on to the fill media. The nozzles are designed to atomize water in to mist state and are easy to maintain even during the tower operations.
Technical Function of Square Shape Cooling Towers
Warm water from the heat source is pumped to the water distribution system at the top of the tower.

Water is distributed over the wet deck fill by means of large orifice holes of Spray nozzles.

Air is drawn in through the air inlet louvers at the base of the tower and travels upward through the wet deck fill opposite the tower flow.

Small portion of the water evaporate and removes the heat from the remaining water

Warm moist air is drawn to the top of the cooling tower by the fan and discharged to the atmosphere.

The cool water drains to the basin at the bottom of the tower and is returned to the heat source.