Dry Cooling Towers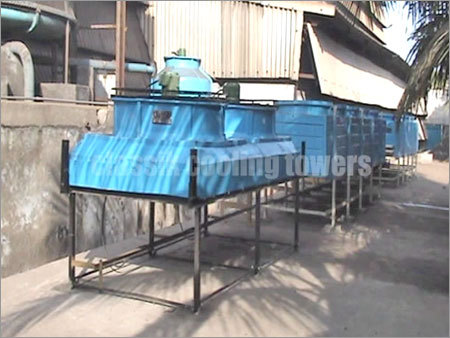 Dry Cooling Towers
Price And Quantity
Unit/Units

15000.00 - 100000.00 INR
Product Specifications
Product Description
Dry Cooling Towers
This tower compliments our missions and motto

" SAVE WATER SAVE EARTH "

It has been Classik's responsibility to design and manufacture towers to suit customers most precious resource - WATER and this design accomplishes it. The tower design incorporates the shell and tube type design with copper tubing and aluminium foil fins. The water losses are 0.01%. The circuits are of the closed loop type and the towers are most space saving / energy effiecient once. They are best siuted for applications such as Furnace coil water cooling, D/G Sets, Compressors, Auxillary Power plants etc.

Advantages :


No Scale-formation

No Contamination of air

No Frequent maintenance

No break down

No production loss due to cooling tower

No maintenance cost

Reduce power cost & environment friendly

No need to FRP Cooling Tower

No Water requires after first

No need to raw water tank and pumps.

No Moving parts except fan & motor

No Mixing of dust / dirt / fly ash with water

No need for PHE at Furace & Coil circuit

No de-scaling, fungus

No need of water softening plant & chemicals